Why Security Processes Are Important for Title Companies
The purchase of a home is usually the largest transaction in a person's lifetime and the security of the transaction might just be the most important aspect of it. Data gaps during the closing process can generally be resolved quickly; such as the spelling of a name or an address, the funds needed to close, or disputes that arise over the kitchen cabinets (ask me about it sometime.) Releasing funds to the wrong bank account, though, is not simply a data gap and will never be resolved quickly enough for the affected parties.  Unfortunately, we live in a reality where individuals regularly attempt to supply spoofed, or fake, wire instructions to title companies to achieve exactly that: fund the wrong account.
Our combined 33 years of experience and thousands of transactions closed have helped us refine fail-safes designed to protect our clients, 3rd party agents, and ourselves. Coral Gables Title + Escrow takes security seriously; adhering to our security processes allows us to operate efficiently and, though we remain vigilant to the threat of fraud, without fear of it. One of the ways we protect our clients is through calls to confirm all wire instructions, particularly wire instructions not given to us in person.  In addition to verification by voice, these items are the pillars of systems and processes that aim to protect our clients from fraud:
Encrypted mail and IT infrastructure
Dedicated departments that specialize in different aspects of the closing process
Active account monitoring
Recently, our technology and procedures saved over $10,000 from being lost forever. CGT+E received wire instructions via email from a known address but the communications differed from what we'd come to expect from this agent.  Whether there was a difference from standard communication or not, our procedures dictate that 1:1 verification over the phone is a requirement.  Multiple attempts at phone verification were fruitless; the agent working the transaction didn't ever answer.  At this point, there's a feeling that something isn't right so, via email, we requested a call back to confirm the wire instructions.  Within minutes the agent sent an email stating that the instructions were correct and that we don't need to talk over the phone as they were "too busy." We informed the agent that we would not process the wire until we received a verbal confirmation with the agent we had worked with to this point. Once again, the email responded to "trust them" and to "just do it and send the wire confirmation."  Of course, CGT+E did not ever process the wire. Instead we informed the agent via email we would be contacting the broker and would FedEx the check.
Several days later we received a phone call from the agent in question stating that they'd never received the check and that they had NOT sent wire instructions. When questioned about the strange emails the agent was shocked; they hadn't sent wire instructions at all!  After putting the pieces together it was obvious, the agent's webmail account had been compromised and a hacker was emailing CGT+E.
In today's age where companies large and small are compromised and vital information is being exposed to hackers, we must safeguard our most confidential information.  Sometimes authentication procedures feel unnecessary but adhering to security policies can be the difference between spending 5 minutes on the phone and your money being lost forever.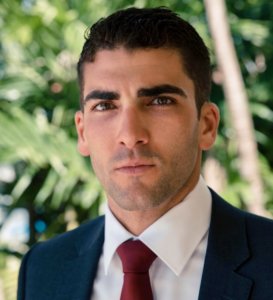 Written by Bradley Barreto, CFO, Coral Gables Title + Escrow