Coral Gables Title + Escrow Nombra A Rodney L. Barreto CEO
C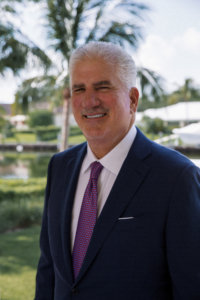 oral Gables Title + Escrow, LLC anunció hoy que uno de los socios fundadores, Rodney L. Barreto, servirá como Chief Executive Officer de esta nueva empresa que ofrece un servicio experto y personalizado a clientes para transacciones inmobiliarias tanto residenciales como comerciales en toda la Florida.
Barreto tiene más de 25 años de experiencia en inversiones en el sector inmobiliario y en el desarrollo y consultoría de negocios. Además de ser socio fundador y CEO de Coral Gables Title + Escrow, LLC, es socio fundador de Florida Partners, LLC, una firma consultora especializada en relaciones gubernamentales, asuntos públicos y gestión de crisis. Barreto también es un socio fundador de Prime Strategies, LLC y, Barreto Group, Inc., una consultoría general de negocios.
Barreto está involucrado en una variedad de organizaciones cívicas y caritativas. Actualmente es presidente del Miami Super Bowl Host Committee y es miembro del Florida Council of 100, Bonefish and Tarpon Trust, Guy Harvey Ocean Foundation, Miami-Dade County Mayor Carlos Gimenez's Business Roundtable y Miami-Dade County Schools Superintendent Alberto Carvalho's Business Advisory Council. Durante siete años, Barreto fue presidente de Florida Fish and Wildlife Conservation Commission. También fue miembro del consejo de directores del Goodwill Industries of South Florida, y U.S Confernece of Mayors.
Coral Gables Title + Escrow, LLC está localizada en 224 Palermo Ave, Coral Gables, FL 33134. Para obtener más información, por favor llame a 305.400.8802 o visite http://www.cgtitle.com/.  Conéctese a Coral Gables Title + Escrow en Facebook @ coralgablestitle, Twitter @ CGTitle, y Instagram @ CGTitle.
Via PR Newschannel